* Invited and Regular Papers will be published in various Indexed Journals (ISI, SCOPUS, EBSCO, DBLP, ACM, IET/INSPEC, Proquest, Copernicus etc...) based on quality and reviewers' recommendations or in our Books in Springer Verlag. Click here







* Authors will be informed about the title of the Journal before their registration.
* Contact us by email: support@inase.org Registration fees Publication Ethics and Malpractice Statement Deadlines
(Previous Conference: EEMAS 2015, Agios Nikolaos, Crete, Greece, October 17-19, 2015)
PLENARY SPEAKERS:

Prof. Kaoru Takeishi Department of Engineering, Graduate School of Integrated Science and Technology, Shizuoka University JAPAN, E-mail: takeishi.kaoru[at]shizuoka.ac.jp

Title:
"Dimethyl Ether (DME): A Clean Fuel/Energy for the 21st Century and the Low Carbon Society"
Abstract:
Dimethyl ether (DME) is the smallest ether, and its chemical formula is CH3OCH3. DME usually exists as gas, but it is easy to liquefy by cooling at -25oC at atmospheric pressure and by pressurizing under 0.5 MPa at room temperature. Therefore, DME is easy to handle like liquefied petroleum gas (LPG). DME will be used as fuel of substitute of LPG. In China, DME is mixed into LPG and used as a domestic fuel. Cetane number of DME is 55-60, so DME will be used as a diesel fuel. In Japan, China, Sweden and so on, DME buses and trucks were demonstrated on public roads. DME does not contain poisonous substances, and it burns with no particulate matters (PM), no sulphur oxides (SOx), and less nitrogen oxides (NOx). Therefore, DME is expected as a clean fuel/energy for the 21st century. DME is able to replace light oil and LPG, and its physical properties are similar to those of LPG. It is possible that DME infrastructures will be settled more rapidly than hydrogen, because existing LPG infrastructures can be used for DME.
DME is expected as excellent hydrogen/energy carrier and hydrogen storage. It is expected that fuel cell is one of the methods to restrain the global green effect. Steam reforming of methane, LPG, gasoline, and methanol is actively researched and developed as hydrogen supply methods for the fuel cells. Methanol steam reforming is easy to perform at around 250-300oC. However, the toxicity of methanol is high, and its infrastructure is not well developed. The infrastructures for natural gas, LPG, and gasoline are well established, but those steam reforming are difficult even at high temperatures around 800oC, and they contain sulphur resulting in catalyst poisoning. DME will be easy to reform into hydrogen if there will be excellent catalysts of DME steam reforming. DME is easy to liquefied at -25 oC. Therefore, DME is an excellent hydrogen/energy carrier and hydrogen storage. I have been studying on DME steam reforming for hydrogen production, and on DME synthesis for hydrogen storage, researching on catalysts for DME steam reforming and DME synthesis.
The results of steam reforming of DME over several catalysts suggested the following facts: H2 production with steam reforming of DME consists of two steps. The first step is hydrolysis of DME into methanol. The second step is steam reforming of methanol that produces H2 and CO2. The rate determining step is hydrolysis of DME into methanol. The copper alumina catalysts prepared by the sol-gel method are excellent for H2 production by steam reforming of DME. The reason is that ã-Al2O3 for the hydrolysis and Cu for methanol-steam reforming are co-existing closely on the catalyst surface. The consecutive reactions smoothly occur. Addition of Zn, Mn, or Fe into Cu(30wt.%)/Al2O3 activates steam reforming of DME. The Cu-Zn(29-1wt.%)/Al2O3 catalyst shows the excellent activity of DME steam reforming; the DME conversion is 95%, H2 yield is 95%, and CO concentration was 0.8 mol.%. I have developed a new catalyst for H2 production from DME, and the catalyst give us a great potential for H2 supply from DME.
I have also developed catalysts for direct DME synthesis from syngas (mixture of hydrogen and carbon monoxide). The catalysts are prepared by the sol-gel method, and the surface of the catalysts is optimum for direct DME synthesis. Copper sites for methanol synthesis from syngas,
ã
-Al2O3 sites for dehydration of methanol into DME, and copper sites for water-gas shift reaction from H2O & CO into H2 & CO2, are co-existing closely on the catalyst surface. The consecutive reactions (methanol synthesis, methanol dehydration, and water-gas shift reaction) smoothly occur, and DME is produced fast. Therefore, these catalysts will be very effective for new energy society of DME and hydrogen, the Low Carbon Society.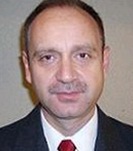 Prof. Calin I. Ciufudean, "Stefan Cel Mare" Universtity of Suceava, Faculty of Electrical Engineering and Computer Science, Department of Computers, Automatics and Electronics, ROMANIA, e-mail: ciufudean.calin@gmail.com

Title:
"Lean IoT Framework for Urban Sustainable Development"
Abstract:
We should be aware that nowadays dynamic of urban habitats is an issue. What involves the notion of mega-city vs the classic notion of city? Case study of the most representative mega-cities around the world is discussed by defining new concepts for dealing with sustainable development of mega-cities: Ecological Urban Footprints. Out-door and in-door pollution issues of mega-cities are also considered altogether with future possible threats for sustainable development of human habitats. Future solutions for dealing with new threats are proposed. Could be urban automation a possible solution? Internet of Things (IoT) and its branches as vectors of sustainable development could be a friend or a foe? Lean manufacturing controlled by IoT is proposed here as a new concept for sustainable development: Lean IoT. Examples and case study will introduce and define this new concept. Modelling and simulation formalisms for dealing with this new concept are also introduced here.
Prof. Myriam Lazard, Institut Prime UPR 3346, Departement Fluide Thermique et Combustion, FRANCE, e-mail: myriam.lazard@univ-poitiers.fr

Title:
"Modelling in Thermoelectricity"
Abstract:
There is an increasing interest in thermoelectric devices even if the efficiency is rather low. Many fields such as aerospace, automotive or building applications are concerned. It is then interesting to model the phenomena involved especially into the thermoelectric legs and to try to optimize the design of the thermoelements.
After a review of the models to solve the transfer in a thermoelectric leg, the focus is put on transient transfer and specific models are developed for instance to deal with the case of very thin thermoelectric layers.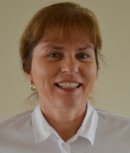 Prof. Gabriella Bognar, University of Miskolc, HUNGARY, e-mail: v.bognar.gabriella@uni-miskolc.hu

Title:
"Surface Dynamics of Nanopattern Formations"
Abstract:
In many industrial applications a thin film of a solid material needs to be deposited on a solid substrate. It is crucial to understand the evolution of the surface morphology during the growth processes. One of the many challenges involved in applied mathematics and nonequilibrium physics is to predict the behaviour of nonlinear dynamics, which varies from spatio-temporal chaos to the formation of stable structures, from coarsening processes to diverging amplitude structures. This talk is focused on both analytical and numerical investigations of deterministic equations.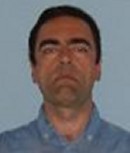 Prof. Giampietro Fabbri (co-author: Prof. Matteo Greppi), D.I.N., Università Degli Studi di Bologna, ITALY, e-mail: giampietro.fabbri@unibo.it

Title:
"HPN (New Concept of Hybrid Thermophotovoltaic Industrial Prototypes)"
Abstract:
Hybrid PVT (thermophotovoltaic) panels allow the direct transformation of solar radiation into electricity and the production of solar thermal energy on the same surface. Based on the results obtained in previous research literature , PV/T collectors produce more energy per unit surface area than one PV panel and one thermal collector next to each other. A lot of parameters affects PV/T performance ( both electrical and thermal) such as covered versus uncovered PV/T collectors, optimum mass flow rate, absorber plate parameters (i.e. tube spacing, tube diameter, fin thickness), absorber to fluid thermal conductance and configuration design types. Based on an exergy and cost analysis,water PVT glazed flat plate collector system results the most promising to develop [Zondag-1999]. Our research work, starting from the numerical analysis using genetic algorithms in order to identify the geometry of the heat sink that allows the best thermal and consequently electrical performance, is finalized to the construction and experimental characterization of new hybrid prototypes for a wide range of industrial and other sectors applications.