* Invited and Regular Papers will be published in various Indexed Journals (ISI, SCOPUS, EBSCO, DBLP, ACM, IET/INSPEC, Proquest, Copernicus etc...) based on quality and reviewers' recommendations or in our Books in Springer Verlag. Click here







* Authors will be informed about the title of the Journal before their registration.
* Contact us by email: support@inase.org Registration fees Publication Ethics and Malpractice Statement Deadlines
(Previous Conference: CSSCC 2016, Vienna, Austria, January 15-17, 2016)
PLENARY SPEAKERS: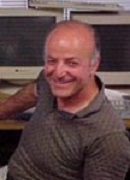 Prof. E. A. Yfantis, Computer Science Dept., University of Nevada, Las Vegas, USA, e-mail: yfantis@cs.unlv.edu

Title:
"Computer Science Challeges and Opportunities"
Abstract:
Computers captured the imagination and interest of people everywhere since the time of John Von Neumann. Computer Science jobs have been consistently on the rise and computer applications have been increasing exponentially. We live in magic times where computer science has affected every segment of society, every academic discipline, and the technology at large. The collective brain facilitated by the internet can provide more information than any encyclopedia of the past. The digital communication devices, which includes smart phones, tablets, etc., along with the social media and information available over the internet, marks a new era of information dissemination, that reach further, and have greater implications than ever. But the computer spectrum is very rich and includes automation, and new era of artificial intelligence that facilitates machine learning, machine intelligence and machine vision. More than ever, devices that were electromechanical in the past, now they have some or a great deal of intelligence. The cars of today have over a million lines of code to provide the needed control, safety, and intelligence. Self-driven cars with deep learning algorithms, helicopters, airplanes, that are computer controlled mark a new era in computer science with new challenges. As computer power increases, computationally intensive problems related to genetics can now be solved opening new opportunities and challenges in genetics. Real time vision and intelligence needed for robotics are challenges some of which have already been resolved, some being in the process of being solved, and some being the new challenges. Surgery, and telemedicine are some of the beneficiaries of the software-hardware advancements in robotics. The new digital communications, not only have improved satellite power, but have driven the satellite cost down, have improved communications, and decreased the size of the box, so that small satellites, and cube satellites, have more power, and perform more missions and better than the old large volume satellites, with less energy consumption. Space travel and space prob experiments depend heavily on computer controlled navigation systems, and many challenges are still waiting for solutions. Challenges of course create new opportunities for the current, and the generations to follow in computer science.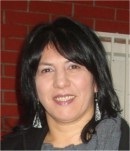 Prof. Dragana Krstic, Faculty of Electronic Engineering, University of Nis, SERBIA, e-mail: dragana.krstic@elfak.ni.ac.rs

Title:
"Performance of Wireless Relay Communication Systems in Multipath Fading Channels"
Abstract:
In wireless communications, fading is the main cause of attenuation the transmitted signal over propagation channel. Fading may vary with time, geographical position or frequency, and it is modeled as random process. A multipath fading channel is a communication channel containing multipath fading. Various statistical models explain the nature of multipath fading and several distributions describe the envelope of the received signal: Rayleigh, Rice, Nakagami-m, κ-μ, η-μ... The communication wireless relay mobile radio systems will be consider in this lecture. This system has several sections. The desired signal in sections is subjected to some kind of multipath fading. The outage probability is calculated for two cases. For the first case, the outage probability is defined as probability that the signal envelope in any sections falls below the specified threshold. The outage probability for this case can be calculated as Cumulative Distribution Function (CDF) of minimum of signal envelopes from sections. For the second case, the outage probability is defined as probability that output signal envelope falls down the determined threshold. The outage probability for this case is equal to the CDF of product of signal envelopes at sections. Also, useful closed form expression for average level crossing rate (LCR) are calculated. The resulting integrals are solved for example by using the Laplace approximating formula. Later, the expression for LCR can be used for calculating the average fade duration (AFD) of proposed relay system.