* Invited and Regular Papers will be published in various Indexed Journals (ISI, SCOPUS, EBSCO, DBLP, ACM, IET/INSPEC, Proquest, Copernicus etc...) based on quality and reviewers' recommendations or in our Books in Springer Verlag. Click here







* Authors will be informed about the title of the Journal before their registration.
* Contact us by email: support@inase.org Registration fees Publication Ethics and Malpractice Statement Deadlines
(Previous Conference: MMSSE 2016, Vienna, Austria, January 15-17, 2016)
PLENARY SPEAKERS: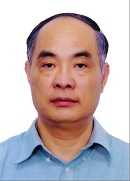 Prof. Jie Huang, The Chinese University of Hong Kong, Hong Kong, e-mail: jhuang@mae.cuhk.edu.hk

Title:
"An Adaptive Distributed Observer Approach to the Cooperative Output Regulation Problem"
Abstract:
The cooperative control of multi-agent systems includes but is not limited to such problems as consensus/synchronization, formation, rendezvous, and flocking. These problems arise from such applications as the coordination of mobile robots, mobile sensor networks, formation of unmanned flight vehicles, etc. In this talk, we will introduce an adaptive distributed observer approach to handle the cooperative output regulation problem of multi-agent systems. Assuming the leader's signal is available to all the followers, we will first solve the problem by a purely decentralized adaptive control law. Then, we will further synthesize an adaptive distributed observer to estimate the leader's signal and the leader's dynamics. Finally, we will compose the purely decentralized adaptive control law and the adaptive distributed observer to obtain a fully distributed adaptive control law by utilizing the certainty equivalence principle. The talk will be closed by pointing out some applications of the adaptive distributed observer to other cooperative control problems.