* Invited and Regular Papers will be published in various Indexed Journals (ISI, SCOPUS, EBSCO, DBLP, ACM, IET/INSPEC, Proquest, Copernicus etc...) based on quality and reviewers' recommendations or in our Books in Springer Verlag. Click here







* Authors will be informed about the title of the Journal before their registration.
* Contact us by email: support@inase.org Registration fees Publication Ethics and Malpractice Statement Deadlines
(Previous Conference: MMSSE 2016, Vienna, Austria, January 15-17, 2016)
PLENARY SPEAKERS:

Prof. Angela Slavova, Institute of Mathematics and Informatics, Bulgarian Academy of Sciences, BULGARIA, e-mail: slavova@math.bas.bg

Title:
"Modeling of Natural Disasters via Cellular Nonlinear Networks Approach"
Abstract:
In this plenary talk we shall present several models of tsunami waves and tornado.
Two models of tsunami waves are considered. The study of propagation of tsunami from their small disturbance at the sea level to the size they reach approaching the coast has involved the interest of several scientists. It is clear that in order to predict accurately the appearance of a tsunami it is fundamental to built up a good model. From this point of view the most important tool in the context of water waves is soliton theory. Frequently in the literature it is stated that a tsunami is produced by a large enough soliton. Solitons arise as special solutions of a widespread class weakly nonlinear dispersive PDEs modeling water waves, such as the KdV or Camassa-Holm equation, representing to various degrees of accuracy approximations to the governing equations for water waves in the shallow water regime.
How the tsunami is initiated? The thrust of a mathematical approach is to examine how a wave, once initiated, moves, evolves and eventually becomes such a destructive force of nature. We aim to describe how an initial disturbance gives rise to a tsunami wave. First model is for the long water waves with nonlinear vorticity. For this model Cellular Nonlinear Network (CNN) approach is applied. The dynamics of the CNN model is studied by means of describing function method. Travelling wave solutions are obtained for this model and the simulations illustrate the theoretical results. Second model is the two component Camssa-Holm type equation. For this model CNN is constructed and traveling wave solutions are obtained theoretically and via simulations. Then we study two-dimensional Kuramoto-Tsuzuki equation as a model of tornado. Cellular Nonlinear Network (CNN) approach is applied in order to study the structure of the traveling waves. Numerical simulations of the CNN models in both -tsunami and tornado models are presented.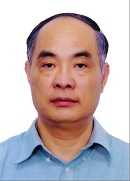 Prof. Jie Huang, The Chinese University of Hong Kong, Hong Kong, e-mail: jhuang@mae.cuhk.edu.hk

Title:
"An Adaptive Distributed Observer Approach to the Cooperative Output Regulation Problem"
Abstract:
The cooperative control of multi-agent systems includes but is not limited to such problems as consensus/synchronization, formation, rendezvous, and flocking. These problems arise from such applications as the coordination of mobile robots, mobile sensor networks, formation of unmanned flight vehicles, etc. In this talk, we will introduce an adaptive distributed observer approach to handle the cooperative output regulation problem of multi-agent systems. Assuming the leader's signal is available to all the followers, we will first solve the problem by a purely decentralized adaptive control law. Then, we will further synthesize an adaptive distributed observer to estimate the leader's signal and the leader's dynamics. Finally, we will compose the purely decentralized adaptive control law and the adaptive distributed observer to obtain a fully distributed adaptive control law by utilizing the certainty equivalence principle. The talk will be closed by pointing out some applications of the adaptive distributed observer to other cooperative control problems.