* Invited and Regular Papers will be published in various Indexed Journals (ISI, SCOPUS, EBSCO, DBLP, ACM, IET/INSPEC, Proquest, Copernicus etc...) based on quality and reviewers' recommendations or in our Books in Springer Verlag. Click here





* Authors will be informed about the title of the Journal before their registration.
* Contact us by email: support@inase.org Registration fees Publication Ethics and Malpractice Statement Deadlines
(Previous Conference: EEDS 2016, Corfu Island, Greece, July 14-17, 2016)
PLENARY SPEAKERS: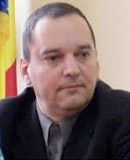 Prof. Mihai Cruceru, Engineering Faculty, University "Constantin Brancusi" of Targu Jiu, Romania, e-mail: cruceru.mihai@gmail.com

Title:
"Low Carbon Scenarios for Romanian Electricity Sector"
Abstract:
Due to its diversified and well-balanced mix of primary energy resources, Romania is the least import-dependent country in Southeastern Europe, but the fossil fuels still represent the main primary energy source. Romania has committed to achieve the clean energy and climate change mitigation goals included in the European Union's 2030 target and 2050 Roadmap. The electricity and heat sector is responsible for more than 40% of GHG emissions and it will be deeply affected by mitigation measures. The impact will be felt particularly on the coal production sector, which has proven to be indispensable for Romania during periods of high consumption. Anyway, the Romanian Government must take a crucial decision in 2017 to determine the future path for restructuring the electricity sector because a considerable share of the baseload power generation capacities are nearing their end of life and some are already economically inefficient or too polluting Of late years, the government has advanced in negotiations with Chinese investors for the development of two nuclear reactors and of a 600 MW coal-fired power plant using supercritical technology, but discussions is far from being finalized. A lower carbon path for Romania's electricity sector imposes significant costs and complex planning challenges on power generation. Achieving emissions reduction targets beyond the EU 2030 targets and possible EU 2050 targets will require Romania to abandon plans for new coal-based power generation capacity and life-extension of existing coal-fired power plants. It will also require significant additional renewable generation capacities. Six scenarios based on the Romania's energy and climate targets for 2030 and 2050 regarding carbon emissions, RES and energy efficiency were designed. The study presents the main assumptions and results for each scenario, focusing on electricity and heat demand, new capacities required, electricity generation, energy supply costs and investment, and CO2 emissions.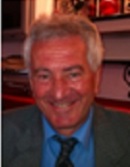 Prof. Badea Lepadatescu, Faculty of Technological Engineering and Industrial Management, Transylvania University of Brasov, Romania, e-mail: lepadatescu@unitbv.ro

Title:
"Studies Regarding the Use of Renewable Energy Sources to Produce Electricity"
Abstract:
In the paper is shown o wind turbine with vertical axis helical rotor shape that has shown good energetic performances even at low wind speed. This type of turbine can be mounted on the roof of houses making them independent energetically throughout the entire year. Also, due to prolonged use of wind turbines they must be characterized by high reliability. This can be achieved through a rigorous design, appropriate simulation and testing and proper construction. In the paper is make some prediction and analysis of these systems that will lead to identify critical components, increase operating time, minimizing failure rate and minimizing maintenance costs.