* Invited and Regular Papers will be published in various Indexed Journals (ISI, SCOPUS, EBSCO, DBLP, ACM, IET/INSPEC, Proquest, Copernicus etc...) based on quality and reviewers' recommendations or in our Books in Springer Verlag. Click here





* Authors will be informed about the title of the Journal before their registration.
* Contact us by email: support@inase.org Registration fees Publication Ethics and Malpractice Statement Deadlines
(Previous Conference: MEROSTA 2016, Corfu Island, Greece, July 14-17, 2016)
PLENARY SPEAKERS:
Prof. Dimitrios A. Karras, Sterea Hellas Institute of Technology, Dept. Automation, GREECE, e-mail: dakarras2010@gmail.com

Title:
"A Comprehensive Overview of Advances in Deep Learning Methods, Applications and Trends"
Abstract:
This plenary speech aims at providing a concise overview of recent advances in general deep learning frameworks and strategies, algorithms, architectures and their applications mainly to a variety of signal and information processing tasks. The application areas span speech recognition, computer vision and more that have already been transformed by the successful use of deep learning technology as well as application areas that have the potential to be improved significantly by deep learning and that have been gaining advantages from recent research, including data mining and information retrieval, natural language and text processing, and multimodal information processing involving multitask deep learning. Moreover, open problems in deep learning will be discussed in detail and new approaches in the solution of such problems will be illustrated, including initialization of deep neural networks architectures, efficient training of unsupervised and supervised deep learning architectures. Finally, future trends and predictions in the theory and applications of deep learning models will be reported.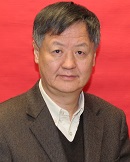 Prof. Jun Wang, Department of Computer Science, City University of Hong Kong, Hong Kong, e-mail: jwang.cs@cityu.edu.hk

Title:
"Nonlinear and Robust Model Predictive Control of Mechatronic Systems Based on Collective Neurodyanmic Optimization "
Abstract:
Model predictive control (MPC) is an advanced control methodology widely accepted by both academics and industries. In this talk, nonlinear and robust MPC approaches will be presented based on multiple neural networks. To tackle the nonconvexity in the problem formulation with nonlinear systems, the original nonconvex optimization problem associated with nonlinear MPC is first reformulated as a convex one by means of decomposition via Taylor expansion. An online supervised learning algorithm is initially developed for estimating the unknown residual term resulted from the decomposition. To save online computational time, offline supervised learning is also carried out based on feedforward neural networks for parameter estimation. In addition, a collective neurodynamic optimization approach is developed with several neurodynamic optimization models for nonlinear MPC without linearization. The results are extended for robust MPC based on minimax and invariant-tube formulations. Simulation results of many examples are provided to demonstrate the effectiveness and performance of the proposed approaches for the control of mechatronic systems.