* Invited and Regular Papers will be published in various Indexed Journals (ISI, SCOPUS, EBSCO, DBLP, ACM, IET/INSPEC, Proquest, Copernicus etc...) based on quality and reviewers' recommendations or in our Books in Springer Verlag. Click here





* Authors will be informed about the title of the Journal before their registration.
* Contact us by email: support@inase.org Registration fees Publication Ethics and Malpractice Statement Deadlines
(Previous Conference: PMAMCM 2016, Corfu Island, Greece, July 14-17, 2016)
PLENARY SPEAKERS: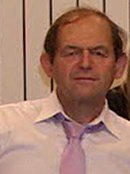 Prof. Michael Gr. Voskoglou, Professor Emeritus of Mathematical Sciences, School of Technological Applications, Graduate Technological Educational Institute of Western Greece, GREECE, e-mail: voskoglou@teiwest.gr

Title:
"Use of Fuzzy Numbers for Assessing Human Skills"
Abstract:
There used to be a tradition in science and engineering of turning to probability theory when one is faced with a problem in which uncertainty plays a significant role. This was justified when there were no alternative tools for dealing with the uncertainty. Today this is no longer the case. Fuzzy logic (FL), based on the fuzzy sets theory (Zadeh, 1965), provides a rich and meaningful addition to standard logic. The applications which may be generated from or adapted to FL are wide-ranging and provide the opportunity for modelling under conditions which are imprecisely defined, despite the concerns of classical logicians (Klir & Folger, 1988).
In particular, due to its property to characterize with multiple values the frequently appearing in our day to day life ambiguous situations, FL provides a variety of tools for assessment under fuzzy conditions. Such tools were used by the speaker several times in the past including the measurement of a system's uncertainty (Voskoglou, 2011, etc.), the Centre of Gravity (COG) defuzzification technique (Voskoglou, 2012, etc.) and its equivalent variations (Voskoglou, 2015, Subbotin & Voskoglou, 2016), etc.
Fuzzy Numbers (FNs) play an important role in fuzzy mathematics analogous to the role played by the ordinary numbers in crisp mathematics. In this lecture we shall apply a combination of the Triangular (TFNs) and Trapezoidal (TpFNs) FNs (Kauffman & Gupta, 1991) with the COG technique for assessing human skills. Our examples involve student and basket-ball player assessment. Our new fuzzy method is validated by comparing its outcomes with the corresponding outcomes of two traditional assessment methods of the bi-valued logic, the calculation of the mean values and of the Grade Point Average (GPA) index (Swinburne.edu.au, 2014).