* Invited and Regular Papers will be published in various Indexed Journals (ISI, SCOPUS, EBSCO, DBLP, ACM, IET/INSPEC, Proquest, Copernicus etc...) based on quality and reviewers' recommendations or in our Books in Springer Verlag. Click here






* Authors will be informed about the title of the Journal before their registration.
* Contact us by email: support@inase.org Registration fees Publication Ethics and Malpractice Statement Deadlines
(Previous Conference: EET 2016, Riga, Latvia, May 28-30, 2016)
PLENARY SPEAKERS: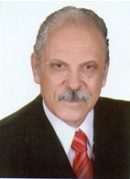 Prof. Abdel-Badeeh M. Salem, Faculty of Computer and Information sciences, AinShams University, Cairo, Egypt, e-mail: absalem@cis.asu.edu.eg

Title:
"Artificial Intelligence in Education : Methodologies,Applications and Challenges"
Abstract:
The field of Artificial Intelligence (AI ) in education has become the most challenging area in the last several years. AI is based on many disciplines such as: computer science, biology, philosophy, psychology, mathematics, linguistics, and knowledge engineering. AI theories and approaches receive increasing attention within the modern educational technologies .Researchers have been used the AI concepts and methodologies to develop a robust generation of intelligent tutoring and learning systems.. Moreover, the convergence of AI,data science and web science is enabling the creation of a new generation of web-based intelligent tutoring systems. The aim of this talk is to make an overview of some of the AI methodologies and techniques for developing the intelligent tutoring/Learning systems. The talk presents the following four paradigms ; case-based reasoning ,ontological engineering, data mining and intelligent agents.Moreover ,the talk addresses the challenges faced by the application developers,data scientists and knowledge engineers in developing and deploying AI-based tutoring/Learning systems.In addition ,the talk presents some applications developed by the author and his colleagues at Artificial intelligence and Knowledge Engineering Research Labs, Ain Shams University, AIKE Labs-ASU , Cairo,Egypt http://aiasulab.ga2h.com/About/