A) The Proceedings will be published in Digital Form.
B) Extended versions of the accepted Papers will be evaluated for possible publication in the following Journals indexed in many reputable indexes, like Web of Science (Database: Emerging Sources Citation Index), SCOPUS, EI Compendex, IET, Google Scholar. For the indexing of a particular journal visit its web page.

ARPN Journal of Engineering and Applied Sciences
http://www.arpnjournals.com/jeas/

International Journal of Applied Mathematics and Computer Science
https://www.amcs.uz.zgora.pl/

International Journal of Computers and Applications (Taylor and Francis)
http://www.tandfonline.com/toc/tjca20/current

Journal of Electrical Systems (JES)
http://journal.esrgroups.org/jes/

Journal of Theoretical and Applied Information Technology
http://www.jatit.org

Advances in Electrical and Electronic Engineering
http://advances.utc.sk/index.php/AEEE/index

TELKOMNIKA: Telecommunication, Computing, Electronics and Control
http://telkomnika.ee.uad.ac.id/

International Journal of Modern Manufacturing Technologies
http://www.ijmmt.ro/subscriptionsandexchanges.php

Indonesian Journal of Electrical Engineering and Computer Science (IJEECS)
http://www.iaescore.com/journals/index.php/IJEECS/index

Bulletin of Electrical Engineering and Informatics (BEEI)
http://journal.portalgaruda.org/index.php/EEI/index

Proceedings of the Institute of Mathematics and Mechanics
http://proc.imm.az/

Journal of Fundamental and Applied Sciences (JFAS)
http://www.jfas.info/index.php/jfas

Journal of Electrical Systems (JES)
http://journal.esrgroups.org/jes/

International Journal of Engineering and Technology
https://www.sciencepubco.com/index.php/ijet/index

International Journal of Power and Energy Systems
http://www.actapress.com/Content_of_Journal.aspx?JournalID=233

International Journal of Robotics and Automation
http://www.actapress.com/Content_of_Journal.aspx?JournalID=237

Reports of Biochemistry and Molecular Biology
http://rbmb.net/

Remote Sensing in Ecology and Conservation
https://zslpublications.onlinelibrary.wiley.com/journal/20563485

Quarterly Journal of Finance
https://www.worldscientific.com/worldscinet/qjf

International Journal of Electrical and Computer Engineering (IJECE)
http://iaesjournal.com/online/index.php/IJECE

International Journal of Power Electronics and Drive Systems
http://iaesjournal.com/online/index.php/IJPEDS

or in other similar journals indexed in: Web of Science (Database: Emerging Sources Citation Index), SCOPUS, EI Compendex, IET, Google Scholar.
* Contact us by email: support@inase.org Registration fees Publication Ethics and Malpractice Statement Deadlines
(Previous Conference: EEDE 2018, Majorca, Spain, July 14-17, 2018)
PLENARY SPEAKERS: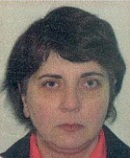 Prof. Cornelia Aida Bulucea, Faculty of Electrical Engineering, University of Craiova, ROMANIA, e-mail: abulucea@em.ucv.ro

Title:
"Forecasting through Mathematical Models the Environmental Xenobiotics Impact on Humans and Ecosystems"
Abstract:
Forecast based on mathematical models enlarges our beliefs on the world functionality. Although the mathematical modeling is a complex process and entails a large element of compromise the interacting systems in the real world can be studied identifying the most important interrelations of the systems. Taking a holistic view, this lecture focuses on highlighting that over the last decades the term xenobiotic has been related to environmental impact, emphasizing environmental xenobiotics in the context of pollutants, as substances foreign to an entire biological system, which did not exist in nature before their synthesis by humans. Environmental xenobiotics are becoming increasingly problematic in medicine and environmental systems because dangerous and unstable situations can result from their presence. The harmful effects on humans and ecosystems of environmental xenobiotics are often unpredictable, and it is challenging to exploring the effects on life forms and the environment. A serious concern is related to the health of humans and other life forms that is impacted by environmental xenobiotics caused by the operation of electrical generating stations. For instance, the immune system is extremely vulnerable and sensitive to modulation by environmental xenobiotics. Numerous experimental assays could be performed to ascertain the immunotoxic potential of environmental xenobiotics, taking into account genetic factors, the route of xenobiotic penetration, and the amount and duration of exposure, as well as the wave shape of the xenobiotic. This lecture focuses on a pattern depicting mathematically modelled processes of resonant absorption of environmental xenobiotic harmonic oscillation by a biological organism (as xenobiotic target) modulated as an absorbing oscillator structure, in order to enhance forecasting the impact of pollutants on humans and ecosystems.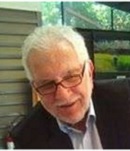 Prof. Christos D. Papageorgiou, Imperial College, UK, e-mail: chrpapag@gmail.com

Title:
"Are the existing renewable technologies adequate to replace the carbon fuels in proper time?"
Abstract:
Existing renewable and storage technologies and their financial data. Forecasts for our energy future, Optimistic and Pessimistic scenarios. Bill Gates objections and the missing technology. Low energy nuclear reactors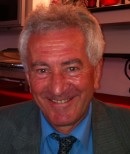 Prof. Badea Lepadatescu, Transylvania University of Brasov, ROMANIA, e-mail: lepadatescu@unitbv.ro

Title:
"Studies regarding Finishing and Work Hardening the Internal Surfaces by Radial Vibratory Rolling Method"
Abstract:
The paper presents a series of studies regarding the influence of the main constructive and cinematic parameters of the finishing-work hardening tools, on the durability of these tools and on the productivity of the manufacturing process. Thus, is studying the influence of the diameter of the rolling elements (balls) and the angle of the pressure cones "α" on the productivity of the machining, as well as the influence of the ratio between the pulsation of the rolling elements and the rolling speed, on the distribution of the unitary efforts, respectively on the durability of the tools used.